Stem Cell Action Awards
Home > Events > Stem Cell Action Awards
10th Annual Stem Cell Action Awards to presented at World Stem Cell Summit
Genetics Policy Institute honored the stem cell community's top innovators, leaders, and champions at the Stem Cell Action Awards Dinner at the annual 2014 World Stem Cell Summit. Since 2005, the awards have recognized dedicated individuals and organizations that have made distinguished contributions to the cause of stem cell research, including stem cell advocates, elected officials, philanthropists and scientists. 
The 2014 Stem Cell Action Award Honorees included Henry Cisneros (Leadership), Japanese Society for Regenerative Medicine (International Leadership), Texans for Stem Cell Research (Education), Mostyn Foundation (Advocacy Awards) and Huntington's Disease (HD) Community (Inspiration).
Sponsor the Stem Cell Action Awards Dinner.  Reserve your table today. Contact Alan Fernandez, Genetics Policy Institute (650)847-1640 and/or alan@genpol.org to learn more.
For a full list of previous awardees, please click here.
2014 Stem Cell Action Award Honorees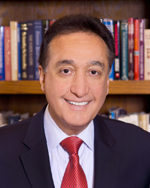 Leadership Award: Henry Cisneros – Henry Cisneros' recent accomplishments in the development of the San Antonio biosciences community are the latest chapter in an extraordinary life in politics, service, business and advocacy. In 1981, he was elected mayor of San Antonio, becoming the first Hispanic-American mayor of a major U.S. city. In 1992, President Clinton appointed Mr. Cisneros Secretary of the U.S. Department of Housing and Urban Development. In the following years, Mr. Cisneros was president and chief operating officer of Univision Communications, served as president of the National League of Cities and as deputy chair of the Federal Reserve Bank of Dallas. He is the author and editor of several books. He is currently a member of the advisory boards of the Bill and Melinda Gates Foundation and the Broad Foundation and an officer of Habitat for Humanity International. Today he is Chairman of the CityView companies, working with urban homebuilders to create homes priced within the range of average families. In his work as Chairman of BioMed SA, an organization working to accelerate San Antonio's health care and biosciences sector, Mr. Cisneros is a champion of research and innovation.

International Leadership: Japanese Society for Regenerative Medicine (JSRM) – Japanese Society for Regenerative Medicine has made incredible strides in developing regenerative technology to advance medical research and contribute to human health. JSRM gathers knowledge from different fields to encourage cutting-edge, creative approaches and groundbreaking research. In 2012, JSRM's director, Professor Shinya Yamanaka, was awarded the Nobel Prize in Physiology or Medicine. JSRM is campaigning for the relaxation of Japanese government regulations concerning studies, clinical trials, and clinical applications related to regenerative medicine. As a result, new laws, including the Act for the Promotion of Regenerative Medicine, Revised Japanese Pharmaceutical Law, and Act to Ensure Safety in Regenerative Medicine were approved in 2013. The first clinical trial using iPS cells on human cells is scheduled to start this autumn in Japan. JSRM is part of the reason that Japan is at the forefront of stem cell science.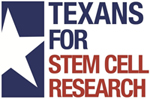 Education Award: Texans for Stem Cell Research – The volunteer-led Texans for Stem Cell Research (TSCR) is creating a stronger environment for new research and hope by educating the people of Texas and their policymakers on the promise of stem cell research and therapies so those suffering from chronic diseases or terminal illnesses will enjoy healthier lives. TSCR is an energetic fundraiser of FDA approved clinical trials, raising tens of thousands of dollars and bringing positive attention to stem cell research. They host public events and research symposiums uniting Texas's world-class scientists and clinical researchers across institutions.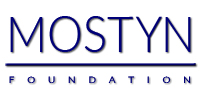 Advocacy Award: Mostyn Foundation – For more than 50 years as an independent grantmaker, Mostyn Foundation has invested in causes with a deep-seated commitment to improving the human condition. Mostyn Foundation is a long-standing partner with Genetics Policy Institute in the advancement of the pro-cures movement.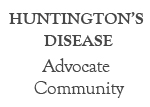 Inspiration Award: Huntington's Disease (HD) Advocacy Community – For the first time, GPI is awarding a Stem Cell Action Award to a grassroots network of groups and individuals. Huntington's disease is a genetic neurodegenerative and fatal brain disease. The HD Community includes some of the most tireless, passionate and effective advocates for stem cell research and regenerative medicine. Each child born to a parent with HD has a 50/50 chance of inheriting the same fate, so the HD community has watched this disease devastate generation after generation of their families. Today, advocates are fighting for their children and grandchildren, pushing for regenerative medicine trials in order to bring about treatments, therapies and a cure in the future. A national grassroots network of organizations including Help 4 HD International, the Joseph P. Roberson Foundation and HD CARE is building momentum and support for new, promising research.
Share:
News & Updates
Featured Video
Genetics Policy Institute (GPI) and the Regenerative Medicine Foundation (RMF) Announce Merger Plan
The Genetics Policy Institute (GPI), producer of the annual World Stem Cell Summit, and the Regenerative Medicine Foundation (RMF) have agreed to merge in order to leverage their resources in the advancement of stem cell research, regenerative medicine and other advanced technologies targeting cures.
Bernard Siegel's TedX talk "Stem Cells and the Transformative Power of Hope"
Bernard Siegel, a leader of the global stem cell advocacy movement and founder of the World Stem Cell Summit, describes how grassroots activists have contributed to the advancement of stem cell research, one of the greatest scientific breakthroughs of our time.
World Stem Cell Summit 2014
The 2014 World Stem Cell Summit took place in San Antonio, Texas on December 3-5, 2014 at the Marriott Rivercenter. The Summit featured a record 200 expert speakers leading 67 sessions and panels and 37 "Conversation with Experts" roundtable discussions. Twelve hundred WSCS14 attendees represented more than 40 countries.
Upcoming Appearances